ITIL 4
ITIL 4 - the most recent release of ITIL® [1] - was launched in February 2019. It's the first major update to the ITIL framework since 2011, designed in large part to keep up with recent trends in software development and IT operations.
Objectives
---
ITIL 4 provides a flexible foundation for organizations that need to integrate various frameworks and approaches into their service management operating models.
ITIL 4 aims to help businesses navigate the new technological era of digital services.
What's new in ITIL 4?
ITIL 4 expands previous editions of ITIL, taking a more "holistic view".
The documentation has been completely revised and streamlined to make it easier to read, and enhanced with many practical examples.
The focus in ITIL 4 is on service management principles, concepts and practices, rather than processes. This gives service providers more freedom to design tailor-made processes that work for the organization.
ITIL 4 also reflects recent trends in software development and IT operations, and includes advice on how to apply philosophies such as Agile, DevOps and Lean in the domain of service management.
What is more, ITIL 4 urges practitioners to keep things simple and pragmatic, with an emphasis on creating value and desired outcomes for customers. This may be an acknowledgement that too many organizations have in the past tried to "implement" ITIL by the book, setting up a complex web of 26 processes. One could thus argue that ITIL 4 aims to help organizations with defining flexible, tailor-made operating models, taking a leaf from VeriSM, a newer service management approach.
Many of the authors of ITIL 4 have been involved in the latest update of ISO 20000, the international standard for service management. ITIL 4 is therefore well aligned with the most recent 2018 edition of ISO 20000.
Last but not least, ITIL 4 makes a point of being "a framework for service management" (as opposed to "IT service management"), reflecting the growing trend of applying service management best practices in the domain of enterprise and business services.
ITIL 4 and ITIL V3: What's the difference?
ITIL 4 is not about introducing new fundamental ideas of service management and should be seen as an expansion of the time-tested ITIL framework, not a replacement. Essentially, ITIL 4 and ITIL V3 provide guidance based on the same underlying principles, but ITIL 4 takes a new approach to presenting this guidance.
ITIL V3 contains detailed descriptions of 26 ITIL processes, arranged along the service lifecycle:
This content will not become invalid.
ITIL 4 introduces additional guidance, to ensure practitioners better understand the core principles and concepts such as "value" and "outcomes".
ITIL 4 also provides advice for integrating ITIL with other frameworks and methodologies like DevOps, Lean and Agile.
New: Learn more about the differences between ITIL 4 and ITIL V3 (ITIL 2011) in our YaSM Service Management Wiki:
What about ITIL 4 processes?
The first ITIL 4 publication ("ITIL 4 Foundation", released in February 2019) introduces the ITIL 4 key concepts. It is not a replacement for the ITIL V3 (or ITIL 2011) core publications, so the ITIL processes as defined in ITIL V3 will remain valid for some time.
Further publications with the next level of detail have been announced for the second half of 2019 and thereafter, but it is not clear if these will contain guidance specifically about service management processes. Generally, ITIL 4 is about principles, concepts and practices, rather than processes.
It is thus quite possible that the detailed process descriptions in the ITIL V3 core publications will remain the only specific guidance available to organizations that need to define their service management processes.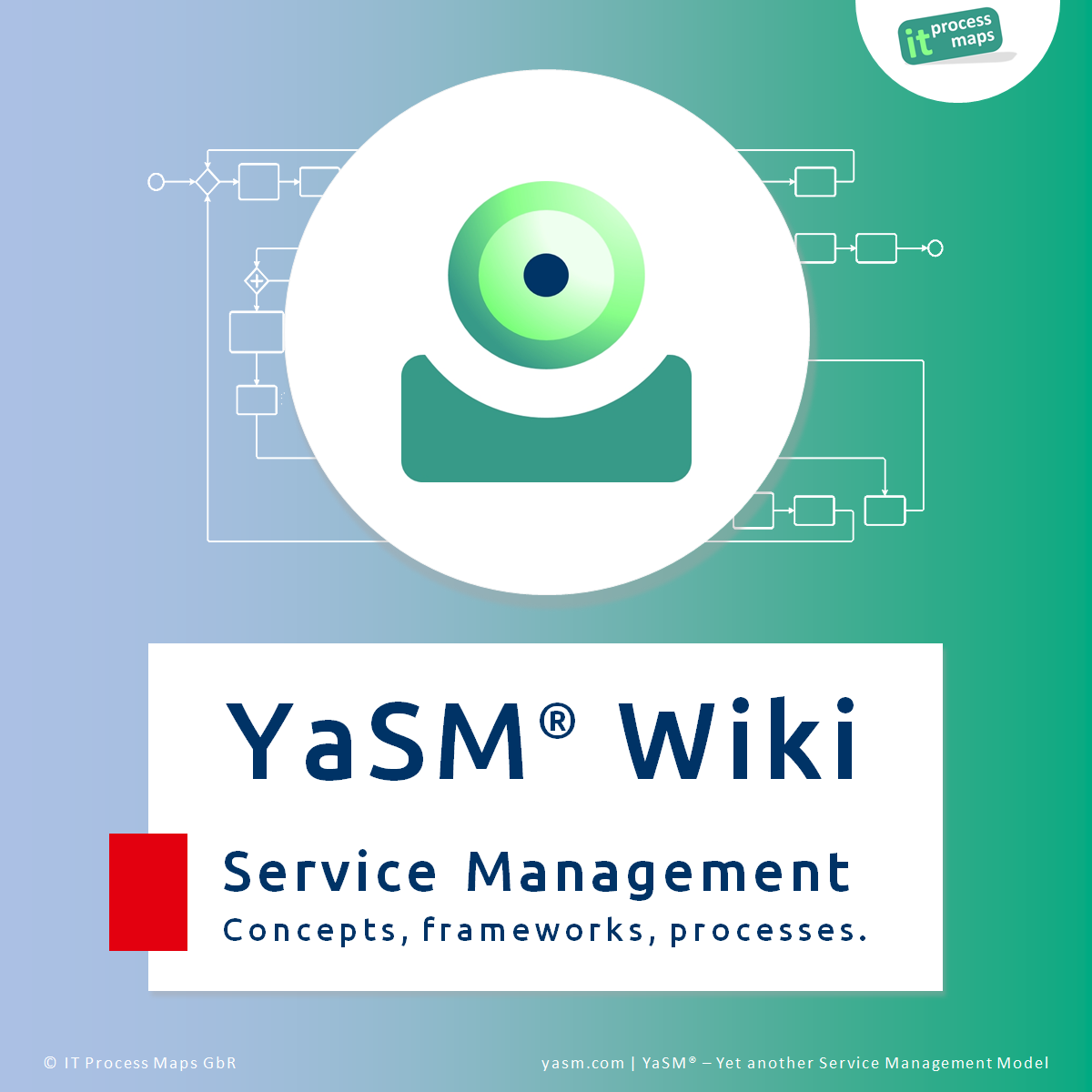 Note:
In the YaSM Service Management Wiki [2] we describe a streamlined, clear-cut set of service management processes that is a good match for the leaner, more flexible operating models favored by today's service provider organizations.
The YaSM processes are aligned with ISO 20000 (ISO 20000:2018), the international standard for service management. These service management processes are designed to be used with a variety of frameworks and methods, such as ITIL® 4, SIAM®, VeriSM™, COBIT®, Agile, Lean, etc.
Certifications
What are the changes in the ITIL 4 certification scheme?
ITIL 4 introduces a completely new, "streamlined" certification scheme.
As in ITIL V3, Foundation is the entry level ITIL 4 certification, introducing the key elements, concepts and terminology used in ITIL. ITIL 4 Foundation is expected to launch towards the end of Q1/2019.
After passing the Foundation exam, ITIL practitioners can choose between two ITIL 4 certification "streams", each consisting of several modules:
ITIL Managing Professional, targeting IT practitioners, and
ITIL Strategic Leader, focusing on business strategy and digitally enabled services.
These advanced certifications are due for release in the second half of 2019.
ITIL Master is the top-level qualification of the ITIL 4 certification scheme. There is no fixed training course or exam involved, but candidates need to demonstrate "extensive practical hands-on experience with ITIL".
More information about the new ITIL 4 certification scheme is available on the AXELOS website: https://www.axelos.com/itil-update.
Will my certifications stay valid?
ITIL V3 certifications will remain valid, but pressure to upgrade to the latest certifications is likely to grow. This is particularly true for ITSM consultants, whose customers will often expect up-to-date qualifications.
For those who wish to migrate to the new ITIL 4 certification scheme, AXELOS have prepared a transition plan:
How can I migrate to the new ITIL 4 certifications?
Holders of ITIL V3 Foundation certificates:
There are significant changes in the ITIL 4 Foundation material
AXELOS advise candidates who have taken the ITIL V3 Foundation exam to take ITIL 4 Foundation in order to be able to transition to the new scheme.
Holders of ITIL V3 Intermediate or Practitioner certifications:
The best migration path towards the ITIL 4 scheme will depend on the number of credits already earned.
Candidates may either choose to restart their certification itinerary with ITIL 4 Foundation, or to complete ITIL V3 Expert and then take the ITIL 4 Managing Professional Transition module.
Holders of ITIL V3 Expert certifications:
Candidates who have achieved ITIL V3 Expert will be able to take the ITIL Managing Professional Transition module to achieve the ITIL Managing Professional designation.
The timeline for ITIL 4
ITIL 4 was officially launched in February 2019 with the release of ITIL 4 Foundation. Accredited training organizations are now able to offer ITIL 4 Foundation courses and exams.
Further publications and courses, providing more detailed guidance, are scheduled for release in H2/2019 and thereafter.
Notes
[1] ITIL® is a registered trademark of AXELOS Limited.
[2] YaSM® is a registered trademark of IT Process Maps GbR.

By:  Stefan Kempter 
, IT Process Maps.
Objectives › What's new in ITIL 4? › ITIL 4 and ITIL V3: Differences › What about ITIL 4 processes? › Certifications